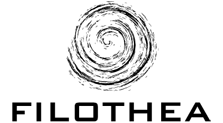 In pursue of our goal at Filothea, we have four values that characterize our everyday decisions.
FILOTHEA means:
– Customer Centric approach
Our customers are at the center of all of our activities. Overtime, we aim at turning good customers into advocators and we invest in building productive work relations with our customers. We achieve this through an efficient communication with, uncompromising sense of dedication towards and a modest interaction profile with our clients. 
– Focused value proposition
It is better to do and make sure you will be doing one thing really well. We provide solutions that bridge the world of real life events and that of World Wide Web. Live streaming of events is big part of what we are doing. We know what we are doing well and how we could do it even better. As a company we always try to push the envelop of innovation to overcome the limitation imposed to us by the existing technology, our key resources and our outside partners. Our efforts often lead to ad-hoc solutions, or even, patents.
– Open and Flexible structure
We strive to maintain an open and flexible structure that allows us to be more creative, responsive and innovative to technological changes and market trends. We think of ourselves more as an international network of professionals with a common passion for filming and online streaming of new media content.
– Fruitful Interaction
The key activity at Filothea is no longer product development or marketing, but rather fruitful interaction with our clients and among our team members. We recognized early on, that the media industry is continuously evolving away from general and towards an increasingly more specific content. The diversity of our client requests is bigger than ever and continues to grow, as direct communication with the final viewer is improving. Under these circumstances, a fruitful interaction with our clients and among our own team members is more than essential to offer the right product mix, at the right point in time and for the right final viewer. Ensuring high level of communication has enabled Filothea to maintain high levels of customer satisfaction and internal efficiency.