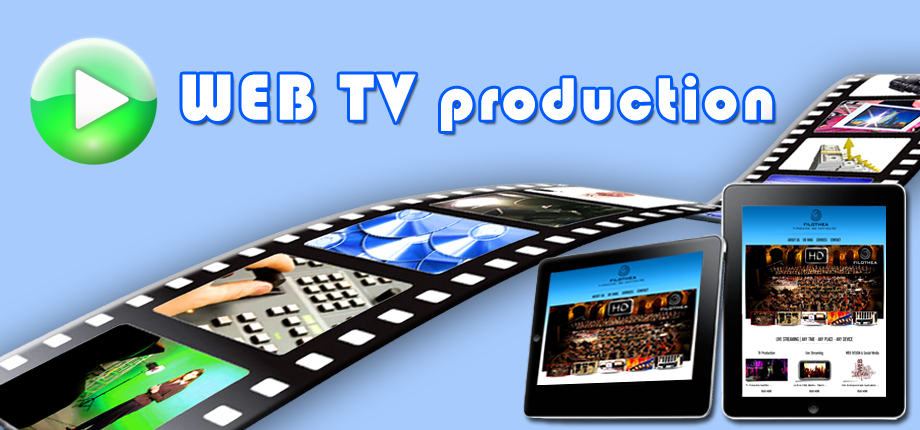 WEB TV
Web TV Production
Leading the way in Web Video content, we can take your product or service online like never before.
More and more web users are demanding an interactive experience when they visit your site. Video content is one of the most popular reasons why visitors stay longer. We can design, create and deliver online WEB TV solutions from basic entry level 'welcome' films to full-on product and service demonstrations. These online WEB TV productions can be linked directly to your existing site, or we can create an exclusive online WEB TV site for all of your web communication needs.
Filothea is producing WEB TV content over 100min daily. In addition using video virals and social networking sites is a very powerful and cost effective method of raising product awareness and brand profile.
We bring experience, flexibility and creative ideas to the table.
Why not give us a call to discuss how we can help your company or organization use video to benefit from the social network revolution. Get in touch to find out how we can help you integrate Web TV into your existing website, starting from tomorrow.
We can put your mind at rest by offering a skilled team to handle your whole production and web video content needs.